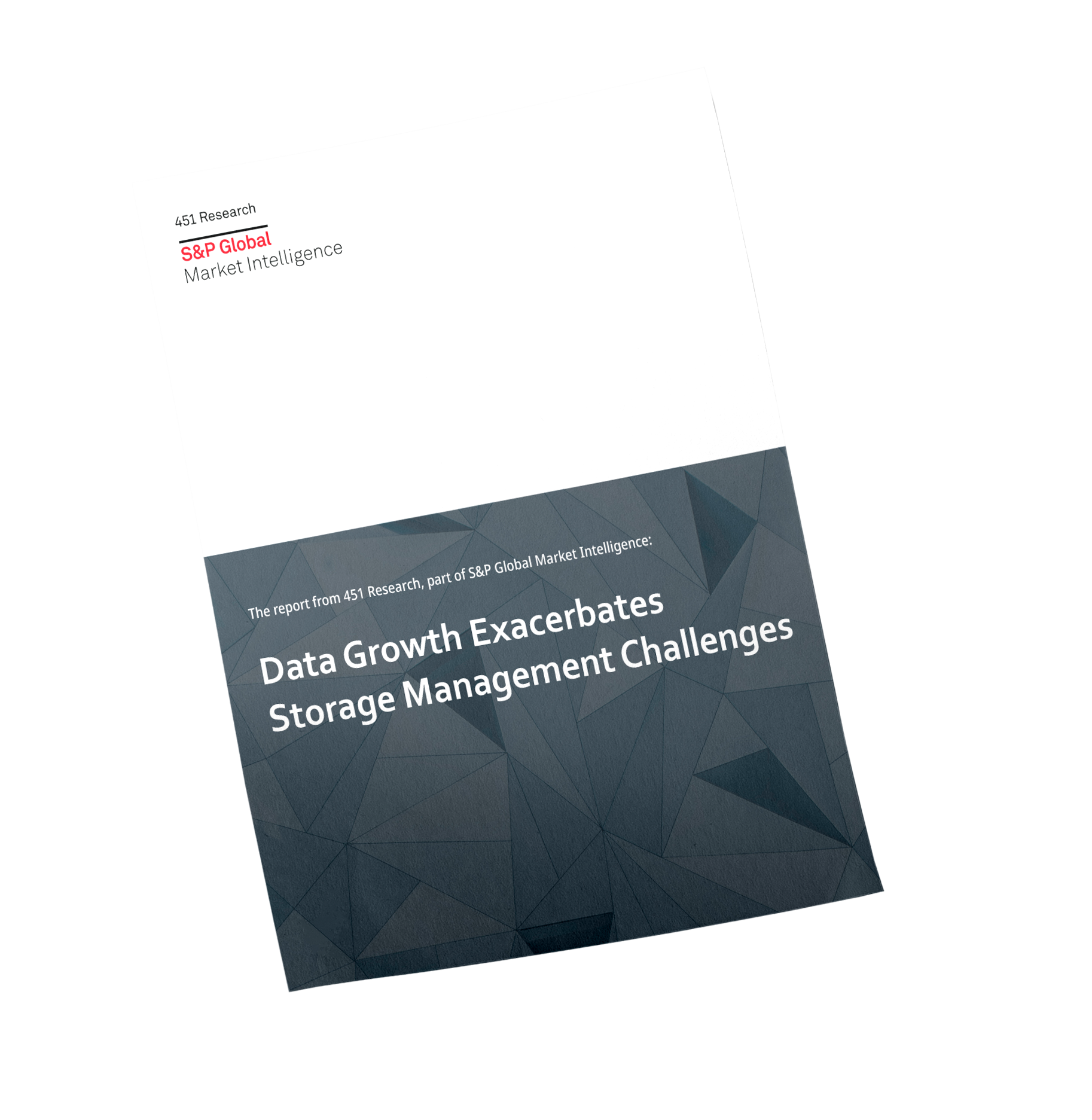 The report from 451 Research, part of S&P Global Market Intelligence:
Data Growth Exacerbates Storage Management Challenges

The growth in unstructured data 'exacerbates' storage challenges and increases the importance of data mobility for businesses.
Businesses need to plan for the disposition of aging data, implement migration and protection plans, and understand storage-consumption costs if they are to effectively manage data, whether on-premises and in the cloud.
Download this report to see how Datadobi addresses these major data growth challenges and the impact on storage management.