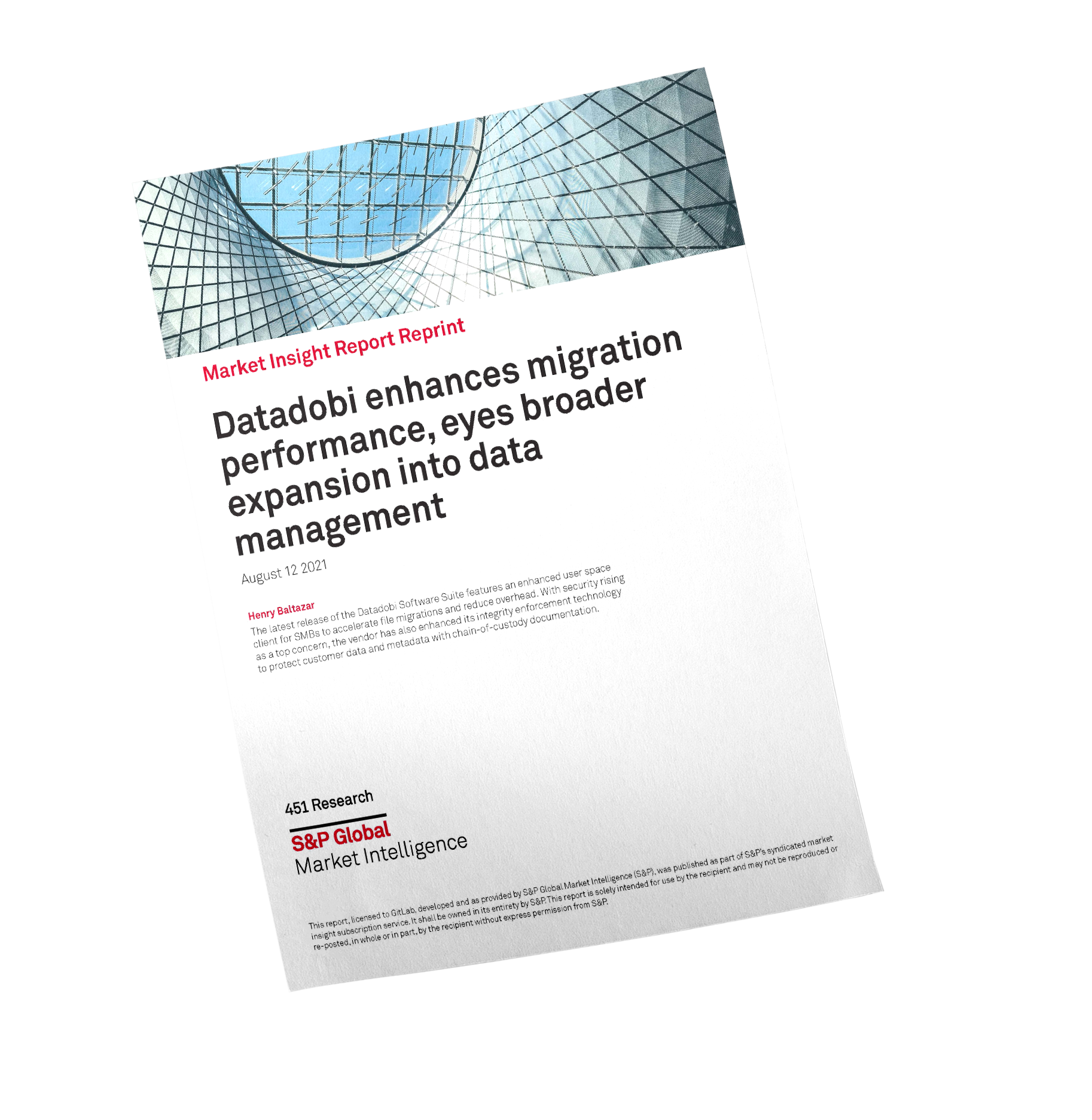 The report from 451 Research, part of S&P Global Market Intelligence:
Datadobi Enhances Migration Performance, Eyes Broader Expansion into Data Management
Our latest software release, version 5.12, features an enhanced user space client for SMBs to accelerate file migrations and reduce overhead. With security rising as a top concern, we have also enhanced our integrity enforcement technology to protect customer data and metadata with chain-of-custody documentation.
Learn more about Datadobi and our latest software release in this report.